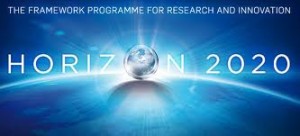 The European Commission has presented the HORIZON 2020 programme. Running from 2014 to 2020 with an €80 billion budget, the EU's new programme for research and innovation will be the financial instrument implementing the "Innovation Union" for a smart, sustainable and inclusive upgrowth. Currently this program is being discussed in the European Parliament.
In the following WEB link you can follow the evolution of the processing of this new program: http://ec.europa.eu/research/horizon2020/index_en.cfm
The attached document summarizes the most significant details of this program and describes the partnerships that will be developed for implementation.
HOW TO PARTICIPATE IN HORIZON 2020
Guide to participate in HORIZON 2020
Costs Management Guide HORIZON 2020
Description of public and private-public partnerships in H2020
Link to the RUVID internationalization website: http://ruvid.org/ri-world/
If you would like to gain a better overall picture about the fundamental aspects of the Projects of the Framework Programme, and in particular about how to prepare a proposal, consult The 10 things you need to know about preparing a European Project.
————————————————————————–
LATEST EVENTS RELATED TO THE DEVELOPMENT OF THE HORIZON 2020 PROGRAM
RedOE technical conference held in Brussels on April 11, 2019, where the lines of the new "HORIZON EUROPE" Framework Program were presented and the following topics were discussed:
Grant Agreement Model_Reduction Lump sum
THE HRS4R Introduction and Update
Open Access and Research Data Management
————————————————————————–
TECHNOLOGY PLATFORMS
What are they?
European Technology Platforms (ETPs) are groups of entities from specific sectors, led by industry, with the objective of establishing Strategic Research Agendas (SRAs) in strategically important issues with tremendous social relevance in order to achieve European objectives of growth, competitiveness and sustainability.
European Technology Platforms play a primary role in aligning EU research priorities better with the needs of industry. All elements from the science, technology and business chain must participate in them.
Participation by universities, public research organizations, technological centres and firms involved in technology, engineering, services, manufacturing, as well as the technology end users, guarantees that the knowledge generated through research is transformed into technologies and processes, and ultimately into commercially viable products and services.
What is their purpose?
Through cooperation by the key players in a specific technology, technological platforms can define the necessary technological and research priorities in that sector over the medium and long term, in addition to coordinating national, European, public and private investment in R&D, through which they can significantly contribute to development in the European Research Area (ERA).
Technology platforms are important as they propose a portion of the research priority contents that the European Commission puts in motion.
The following links provide information about Spanish and European technological programs presently operating:
SPANISH TECHNOLOGICAL PLATFORMS