Technological Offer
The Miguel Hernández University of Elche has a mission of strengthening contacts between University research groups and society by offering resources and capabilities to companies and organizations. In this manner, the UMH actively contributes to updating its environment from a technological point of view, attempting to meet its needs with tailored solutions.
For this purpose, the UMH maintains active scientific collaborations that range from carrying out collaborative R&D projects to consulting and technical assistance services.
The UMH is equipped with scientific and technological infrastructure that allows conducting R&D projects in harmony with current market demands.
The technological offer can be applied to, among others, the following industrial sectors: food, agriculture and stockbreeding, automotive, footwear and those related, rubber, plastics, textiles, toys, natural stone, marble, machinery, electrical material, transportation, tourism, etc.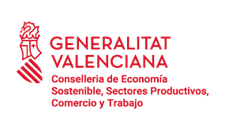 Since 2014, the Department of Sustainable Economy, Productive Sectors, Commerce and Labor has subsidized the University for the implementation of the project "Campus of Innovative Entrepreneurship", by virtue of which several programs are developed to promote entrepreneurship and innovation in the university environment. Among these programs is the PATENT BANK, which aims to promote the transfer of results and knowledge generated by the University to the productive sectors. You can find all the information related to this program at the following link: https://bancodepatentes.gva.es/es